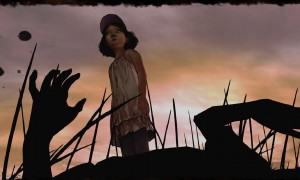 Whelp. I just finished The Walking Dead.
I… cried. Realized that this is the first game to make me do that, for real. Turns out that "fun" isn't the only tool in the box that games can make good use of. I thought I knew that already, but I was never really sure until now. Wish more developers would take risks like this, and not just stick with the same old over and over.
I highly recommended this game – it definitely gets my stamp of approval, for whatever that's worth. If you want to play just one more game this year, do yourself a favor and play The Walking Dead.