About Game Design, Imposter Syndrome and Soul-searching
Through most of my professional life, I had this nagging feeling in the back of my head that I was not good enough, that I didn't know what I was doing, and that sooner or later someone would expose me for what I really was – a fraud. Imposter Syndrome hit me hard both when I was a designer at Funcom and when I later went on my own indie adventure.
That situation was not much different when, around four years and seven months ago, I accepted an offer to join a relatively fresh startup studio in Singapore as a game designer, after they initially caught my attention by developing a casual MMORPG on mobile called World of Legends, which would become the first mobile game I ever worked on.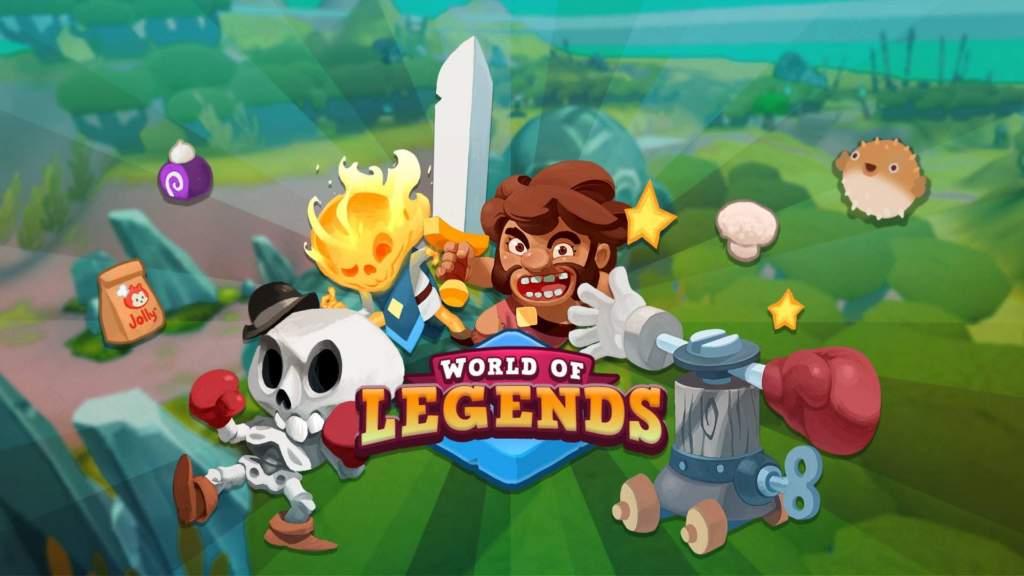 At the time, Mighty Bear Games had somewhere between 12-15 employees. and I was immediately thrown in at the deep end on day one, when I was tasked to take over the reins of the game's economy and combat design/balancing from the other designer on the team, who had started planning his early retirement from the industry just before I joined!
I still have nightmares about the Excel-sheets I took over, which could only have been created by some mad genius Excel wizard; numerous humongous, interlinked documents with sections that had to be manually updated and exported to CVS files, before being imported into the game's data server through a careful process and in a very particular order. Modifying one document would have cascading effects to half a dozen others, some of which could take upwards of 5 minutes to load up as a result. Thanks, BK <3
Anyway, it kept me busy, and I learned a lot about Excel in a short amount of time as a result. World of Legends itself eventually made it to global launch on both Android and iOS, but was unfortunately shut down not long after because the number of players coming in, and the revenue those players generated, was not enough to justify continued development of the game.
However, the studio gained lots of valuable experience in the process (and learned first-hand that making MMORPGs is hard), and we moved on to the next projects with boundless zest:
Since joining Mighty Bear that fateful day back in 2018, I've written game feature designs, scripted AI logic, balanced combat systems and game economies, pitched designs for new games and even done some level design. I've contributed across multiple teams in the creation of an MMORPG, two games for Apple Arcade (Battle Royale + Arena Brawler), a Match-3 Adventure, a Merge-game and – most recently – another Battle Royale game in the Web3 space.
Thanks to the opportunity Mighty Bear Games gave me I've gained a ton of designer XP and have leveled up my design skills multiple times over, but more importantly, I now feel like I finally know who I am and what I can do.
As a result, I no longer internalize the self-doubt and fear that haunted me for so long, and though there might still be a small lingering remnant of that all-too-familiar feeling of inadequacy lurking somewhere deep in the shadows of my soul, I can now look back at everything I've experienced and accomplished and feel confident that I could go into any team and contribute in meaningful ways, regardless of where I go or what game I work on next.
Going forward, I'm eager to continue growing as a game designer and excited to apply the skills and lessons I learn along the way to create new gaming experiences that can stand the test of time!